Glionna Mansell Corporation Presenting the world's finest Classical, Digital and Digital-Pipe Organs
June 29th 2015
Gordon D. Mansell - Concert Organist
Toronto, Canada. Glionna Mansell Corporation announces today that Toronto organist and music director of Our Lady of Sorrows Catholic Church, Gordon Mansell will be performing three solo organ concerts in Poland from August 8 through to August 12, 2015. Mr. Mansell is traveling under the patronage of the Consulate General in Toronto for the Republic of Poland and will be participating in the fifty-eighth International Organ Music Festival at Oliwa Cathedral (Aug. 11 - Gdansk). Gordon will also give performances at Pasym (Aug. 8) and Jastrzebia Góra (Aug. 12).
Gordon Mansell states [that] "…It is once again an honour to have such a wonderful patron as the government of Poland in Toronto. I am indeed grateful to be invited back for a second tour of Poland and to perform at such prestigious festivals. The Oliwa Cathedral organ is one of Europe's largest instruments and with its life-sized angel figures with trumpets sitting on the organ case that actually play, the experience should be quite a bit of fun and I will enjoy experimenting with these baroque-era novelties. Although, I doubt using them during my concert"
Gordon continues; "The repertoire will be slightly different for each of the three concerts. However, I have titled the Oliwa Cathedral concert as "The Legacy of J.S. Bach's Majestic Fantasie" and will include Bach's grand Fantasie and Fugue in G minor, (BWV 542), known as "The Great", Fantasie and Fugue in C minor (BWV 537), Fantasie and Fugue in A minor (BWV 904) and Toccata and Fugue in D minor, (BWV 538), also known as the "Dorian" Toccata. Of special note, the concert will conclude with Five Liturgical Inventions composed by Victor Togni. The concert will be dedicated to the memory of Victor Togni and the fiftieth anniversary of his untimely death in an auto accident."
* * *
As a performing organist, Gordon Mansell has performed in Poland and Italy, including the Vatican and the Basilica churches of St. Ignatius Loyola in Rome and Holy Trinity in Florence. Since 2008, Gordon has been Music Director and Organist at Our Lady of Sorrows Catholic Church in Toronto where he plays the world-famous Casavant organ, Opus 2805. This mechanical action organ is famous as a result of the authoritative DECCA recordings of Bach and Buxtehude performed and recorded by UK organist Peter Hurford. Gordon Mansell is also Executive Producer and Artistic Director of ORGANIX CONCERTS INC. a wholly-owned subsidiary of Glionna Mansell Corporation and has produced 10 seasons of organ concerts, featuring many of the world's finest performers from Poland, Italy, France, USA and United Kingdom. He is also the Ontario dealer of the world's most respected digital organ builder, Allen Organ Company. Gordon's early music training was gained from the Royal Conservatory of Music and St. Michael's Choir School. By the time Gordon was twelve years of age, he started his professional career as a church organist. Gordon holds has a Bachelor of Music (2006) and Master of Music degrees (2008) majoring in Organ Performance from the University of Toronto, Faculty of Music.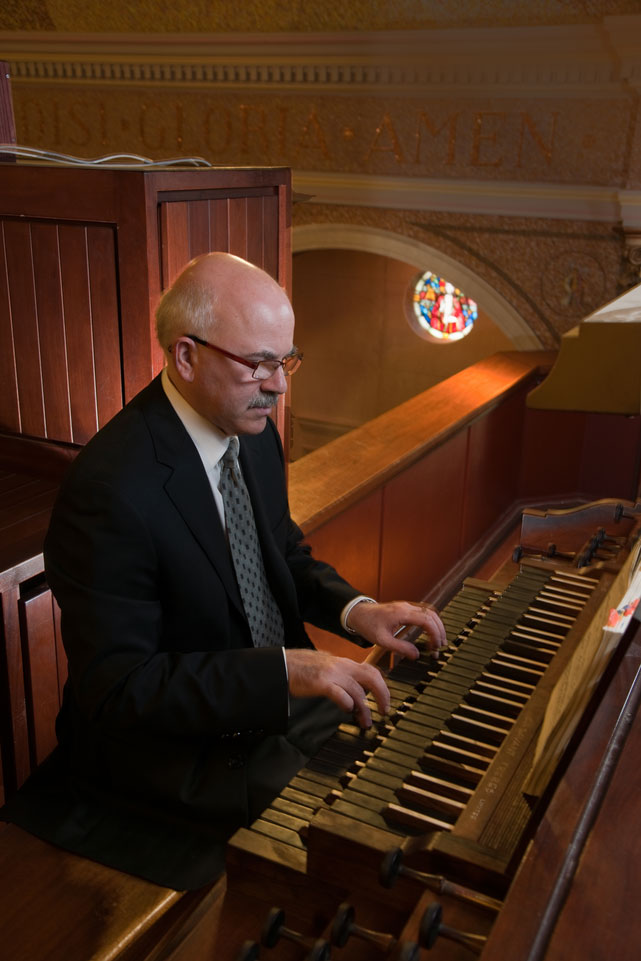 For more information, please phone 416-769-5224.
Glionna Mansell Corporation
464 Armadale Avenue
Toronto, Ontario, M6S 3X9
www.glionnamansell.com