Glionna Mansell Corporation Presenting the world's finest Classical, Digital and Digital-Pipe Organs
January 26th 2011
Thornhill Presbyterian Church selects the Allen Protégé™ L226 organ
Thornhill Presbyterian Church in Thornhill, north of Toronto, Ontario will be taking delivery of a new organ in February, 2011. The L226 is a 33 stop, two manual digital organ with 4 stop lists easily accessed from the on-board library. From Baroque, English Cathedral, Cavaillé-Coll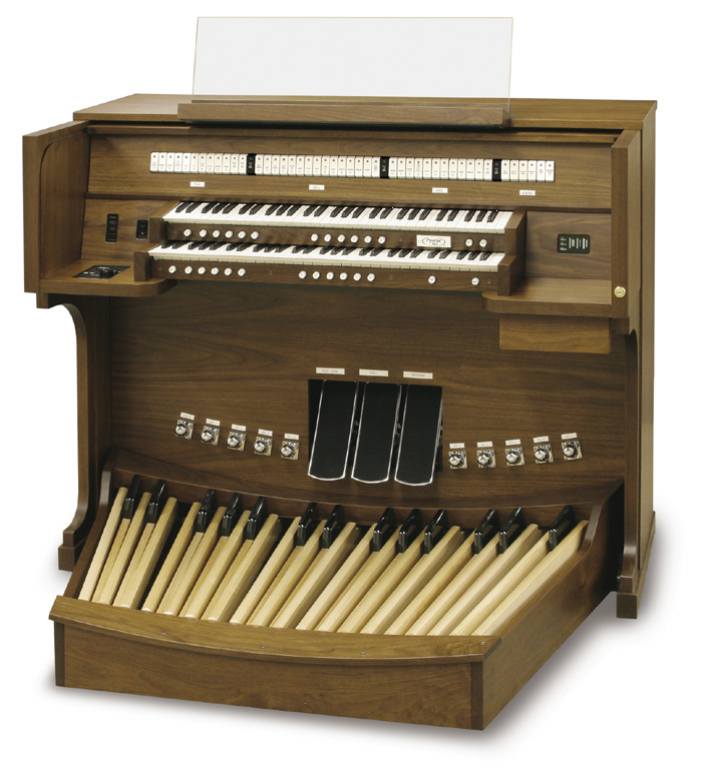 and American Classic, the Allen StopList™ library offers the organist a palette of 132 colours of pipe-organ sound and 8 distinct historic tunings.

With individually adjustable weighted and felted wooden keysticks, sealed reed switch keying for the ultimate in reliability and responsiveness, note-by-note, stop-by-stop voicing, these significant features combine to achieve pipe organ characteristics in sound and touch. This means that well over 500 years of organ repertoire and organ building can be credibly represented and performed on this instrument today and far into the future.

Glionna Mansell Corporation President and Artistic Director, Gordon Mansell, states: "this new instrument replaces an Allen SYS301 that has served Thornhill for forty years and continues to function beautifully and will easily find a second home." Thornhill is blessed to have a donation made to the church specifically for a new organ. From the perspective of the donor, there was only one organ builder with the reputation that would see their donation bear fruit as a worthy legacy gift.

Allen organs have earned a reputation with Thornhill that matches their world-wide respect earned for quality, service and longevity. The quality of construction and of sound redefines the state-of-the-art in organ building. Allen organs are built to satisfy the congregation and are designed with the organist in mind.